Andonis (Tony) Violaris first worked with '60 million album selling artist', Demis Roussos in 1986, and revived Demis' career with the single, 'Island of Love', for which Andonis wrote the words and music and produced. He followed this hit with the single, 'Summer In Her Eyes'. Both singles may be heard here. Andonis recorded five further tracks with Demis, which featured on the albums 'Greater Love' and 'The Demis Roussos Phenomenon'. The songs have been re-released numerous times since on compilation albums.
'Rainstriker' is an original crossover/new age album inspired by fantasy, myth and legend. Sung in a striking fusion of English & Anglo-Saxon, the album was influenced by the first episode of the highly successful BBC One David Dimbleby Series, 'Seven Ages of Britain', in which Magic Sphere artist, Eleni Violaris, co-wrote and sang songs and cues, including the end title song, in Anglo-Saxon. This was an original idea that Eleni conceived and developed for the series' soundtrack - inspired by David Dimbelby reciting from the great 9th century epic English poem, 'Beowulf', in Anglo-Saxon.
Eleni, Adam and Andonis Violaris co-wrote, produced, engineered, arranged, performed and mixed the album and oversaw the mastering sessions. Five years in the making, the fifteen-track album was released internationally on the 22nd of June, 2015.
EL CID - THE MUSICAL
(IN DEVELOPMENT)
A story of chivalry, love and betrayal across the divide. Inspired by the famous Hollywood film that starred Charlton Heston and Sophia Loren, Andonis Violaris' 'Musical Legend' of Spain's great 11th century hero and his beautiful bride, Chimene, is brought vividly to life in an evocative and epic Musical Drama. A powerful love story that combines scale and period with the chivalric ideal, 'El Cid' invokes passions and stirs the emotions in a spectacular romantic musical production that encompasses social themes relevant to society today.
A tribute song and video to mark the anniversary of the fall of the Berlin Wall. Recorded and produced at the behest of the Mayor of Berlin, Klaus Wowereit and the producers of the 'Festival of Freedom' event in Berlin. The song and video were played on a loop during the 3 day event from 7-9 November 2009 to 200,000 visitors and dignitaries and heads of State from around the world. The song and video were given German television and radio plays, and is available as a download on iTunes.
Preview - 'El Cid Overture':
P R O D U C T I O N S - P A G E 3
Film, Television, Corporate Videos & Albums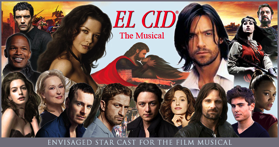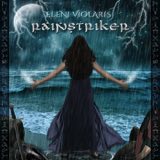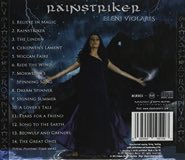 MUSIC PRODUCTION MUSIC SUPERVISION MUSIC PUBLISHING TALENT REPRESENTATION