Produced by Worldwide Pictures for the European Space Agency and Channel 4. Directed by Phil Saunders. Produced by Ray Townsend. Music by Andonis Violaris.
Andonis Violaris, MD of Magic Sphere Limited, has composed and produced soundtracks to numerous corporate videos, including Shell, BP, British Gas, NatWest, The Royal Mail, STC, the Ministry of Defence and The European Space Agency - 'Space Lab'.
This recorded single was released as part of an awareness raising campain for the NSPCC and was performed by Bill Fredericks of 'The Drifters' and Jasmine Ventura.


P R O D U C T I O N S - P A G E 2
Film, Television, Corporate Videos & Albums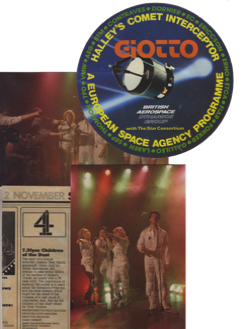 Track: 'Arrival of Halley's Comet'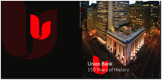 Track: 'Union Bank' Theme

Track: 'Desert Heat' (BP)


MUSIC PRODUCTION MUSIC SUPERVISION MUSIC PUBLISHING TALENT REPRESENTATION